Understanding the Mold Remediation Process
Mold damage scenarios are different and require different solutions, but the general mold remediation process remains the same regardless of the mold damage scenario. This is an example of what a typical process looks like, as shown in the steps below:
Step 1: Emergency Contact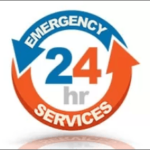 In order to remove mold from your home or business, you first need to contact us. During an evaluation of your project, a specialist will ask a series of questions to determine what equipment, resources, and personnel are required.
..
..
Step 2: Inspection and Mold Damage Assessment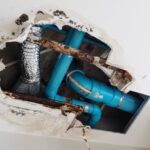 A thorough mold inspection will be conducted by AquaTex Water Damage Restoration on your property. In the presence of cellulose and water, there are several kinds of mold that feed. Some of these molds are invisible. A variety of technologies are used to detect hidden water and mold sources.
..
Step 3: Mold Containment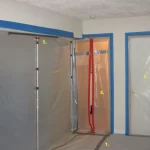 Containment procedures will be used to prevent the mold from spreading. As part of the cleanup process, we may use an advanced containment method, such as a negative air chamber, to isolate the contaminated area using physical barriers and negative air pressure to prevent the spread of mold spores. It is important to turn off all fans, heating systems, and cooling systems in order to prevent mold from spreading.
Step 4: Air Filtration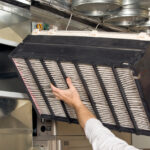 In order to capture microscopic mold spores from the air, specialized filtration equipment is used. During the course of mold remediation, we use powerful air scrubbers and HEPA vacuums to prevent the spread of these mold spores while we are carrying out the remediation procedure.
..
Step 5: Removing Mold and Mold-Infested Materials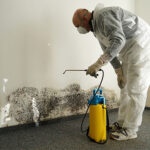 Remediation of the mold depends on the extent and type of mold growth on the surface and the surface type. Using antifungal and antimicrobial treatments, AquaTex Water Damage Restoration eliminates mold colonies and prevents new colonies from forming. If mold growth has been heavy in the area, it may be necessary to remove and dispose of porous materials infested with molds, such as drywall and carpeting.
Step 6: Cleaning Contents and Belongings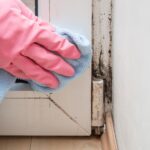 Furniture, decorative items, curtains, clothing, and other restorable items may also be cleaned depending on the extent of mold damage. With a variety of cleaning techniques, we'll use the best method to clean and sanitize your belongings. Our deodorizing products can also be used to remove odors and deodorize using fogging equipment.
Step 7: Restoration
Depending on the extent of mold damage to the home, drywall, subfloors, and other building materials may need to be removed. Restoring a home or business may require minor repairs, such as replacing drywall, painting, and installing new carpet; or it may involve major repairs, such as completely rebuilding a room.