Things to do after a tornado or natural disaster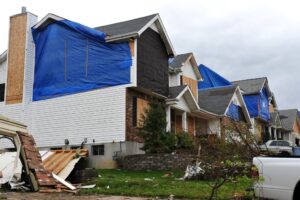 In the event of a natural disaster, such as a tornado, there is only a small window of opportunity to prepare. Safety and well-being of yourself and your family are the most important things.
After a tornado, it's a good idea to have a plan to reunite with your family, such as calling an out-of-town relative or going to a local restaurant. After a natural disaster, you need to take steps to ensure your life can be put back together once you know everyone is okay or being taken care of.
After a tornado, here are some things to do
If the worst happens and your home is damaged, you may feel overwhelmed and not know what steps to take. When wind and debris damage your home, does insurance cover it? Your homeowner's insurance should cover tornado damage in most cases. However, this depends on your geographic location, so you may want to check your policy or speak with your agent. Here are the steps you need to take.
Be patient until the all-clear is given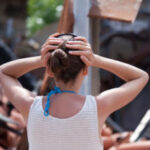 Whether the storm brought damage, flooding, or a house fire, you need to wait for an all-clear notification from Plano authorities before returning home. Although the area looks safe, it isn't. The person in charge will assess the situation and consult with experts to ensure your safety. Your home or property can be blocked by authorities in some cases. It's not a good idea to sneak past them.
You might consider asking a structural engineer to examine your home if it has been damaged by fire or flooding. They can determine whether it is safe to enter the structure. Water or fire damage can cause a structure to become unsafe even if it is only a small amount. Even if there doesn't seem to be much damage to your home, you should notify a professional when it's safe to enter. Fires can release noxious and toxic gases into the air, so it's important to give a professional a call if you are unsure when it's safe to enter.
Take photos before doing anything
Take photos of all damaged items before removing them or throwing them away. It may be necessary to move damaged items to take additional photos, but that's okay after you take pictures of the items you need to move. Evidence of the full extent of the damage should be provided to your insurance company.
Photographs of how the house looked before you moved things around are the best way to provide evidence. Photos of identification numbers should be included with items with identification numbers, such as computers and televisions. On a receipt or other proof of purchase, it is easier to identify the item this way. The same things and structures should be photographed from a variety of perspectives.
Call a Professional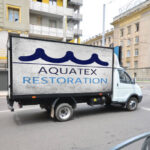 In the event of water or fire damage, you should contact a company that specializes in these types of clean-ups. If you need to dry out or minimize further damage, they have the equipment you need. The majority of these companies have years of experience cleaning up disaster sites, repairing fire and water damage, and halting mold growth.
Most insurance companies will cover the cost of a professional cleaning crew if they cover the initial damage. Smoke and fire damage can both be caused by a fire. Unlike smoke damage, fire damage weakens the structure of your home. Water damage and structural problems can be caused by tornadoes and flooding.
If your home is exposed to water in places that shouldn't be wet, mold can develop. You need professional help if you want to prevent mold from growing after a flood or tornado. The cost of removing mold from your home can be high once it has taken hold. Particularly after flooding, when mold can form behind walls and other hard-to-reach areas.
Notify your insurance company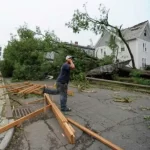 It's likely that your insurance company, along with hundreds of others, is waiting on your call if you're dealing with a natural disaster. An insurance company's staff is usually large enough to respond to a natural disaster. The sooner you call and begin the process, the faster you will receive financial compensation to begin rebuilding your life and home.
You might think that if you start the claim process and then find more damage, you won't be covered, but you will. Your insurance company can assist you in finding the resources you need to protect your home. There are also instances in which they can release funds immediately for the cleanup effort or to protect your property from further damage, such as covering holes in the roof with tarps.
Make sure valuables are secure
Some homes cannot be reoccupied until repairs are completed. If your home cannot be locked and secured, you should take all of your valuables with you to a new location. Items such as jewelry, computers, electronics, and portable devices fall under this category.
You may need to ask a friend or family member outside the disaster area to hold larger items, such as appliances. A storage center might be the best option if you don't have anyone close by. Depending on your insurance policy, the cost of storage might be covered.
Reach out to your Plano Restoration experts today!
Whether your home has been damaged by a tornado or natural disaster, AquaTex Restoration is ready to help. We are experienced in dealing with water and fire damage. For more information, please contact us.